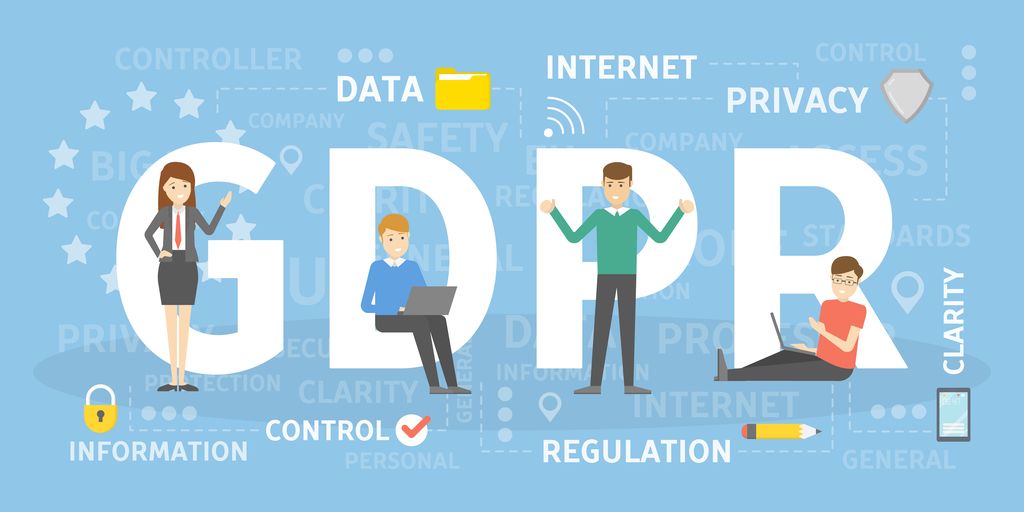 How we ensure GDPR compliance
20 January 2022 | Laura Martinez
As a business, getting things right when it comes to security and privacy is crucial. GDPR came into force in May 2018 with the aim to protect the data and privacy of people living in the UK, EU and European Economic Area.
Businesses need to ensure that the way they communicate internally and externally is GDPR compliant. Many people are not aware of the risks of using social media applications for communication within a business. Whether it's just engaging in conversations with colleagues and clients or sharing work documents, the way staff communicate can be a breach of GDPR rules. Social chat apps are not compliant since data is transferred to countries outside permitted areas, and they access all the phone numbers in a user's address book, which presents a serious privacy issue.
Using non-compliant messaging apps can be dangerous and it's a huge risk for businesses of all types; the consequences are complex and include costly data breaches, privacy breaches, and heavy fines under GDPR. Luckily, there are GDPR compliant, secure and enterprise-ready messaging applications such as Qwil Messenger.
How is Qwil Messenger GDPR compliant?
Qwil Messenger is built to ensure compliance with GDPR and data privacy regulations globally, enabling firms to be fully accountable for their data. Qwil Messenger facilitates fast and secure interactions between high-trust companies and their clients. Hence we cater for both our customers and their clients when it comes to GDPR compliance. This is how we do it:
1. Transparent on-boarding
Users are requested to provide clear consent for use of their data within the platform. They must agree to the T&Cs of Qwil Messenger as well as of the inviting organisation. Data is visible only to the company they connect with on Qwil Messenger and each company can fully control their data input and consent.
2. Data access
We ensure full transparency of data used on the messaging platform. Neither Qwil Messenger nor any inviting company has access to phone data or analysis of messaging MetaData.
3. Data erasure
All data on devices and servers can be erased by an administrator if and when no longer relevant (or for security reasons) in line with your retention policies.
4. Data hosting
We host a company's confidential communications in almost any data center, in any location, with any provider. All the data centers which we deploy to are ISO-27001 certified. We use industry-leading global cloud providers, who are able to provide a data center and network architecture built to meet the requirements of the most security-sensitive organisations.
5. Designed for data privacy
Our platform is purposely built for secured messaging with compliance and control in mind. Privacy maintained through encryption, containment and security preventing accidental data loss.
6. Monitoring
We monitor our service 24 hours a day, 7 days a week with guaranteed uptime. To keep our accounts and resources safe from unauthorised use, we employ credentials for access control, secured network connections, separate user accounts, user activity logging for security monitoring, alerts, and various automated security checks.
To start the journey towards GDPR compliance, it's important to understand how this legislation works and how it affects your business. With the right tools you can ensure your company communications remain safe and compliant. Contact our team to get your business GDPR-ready using Qwil Messenger.