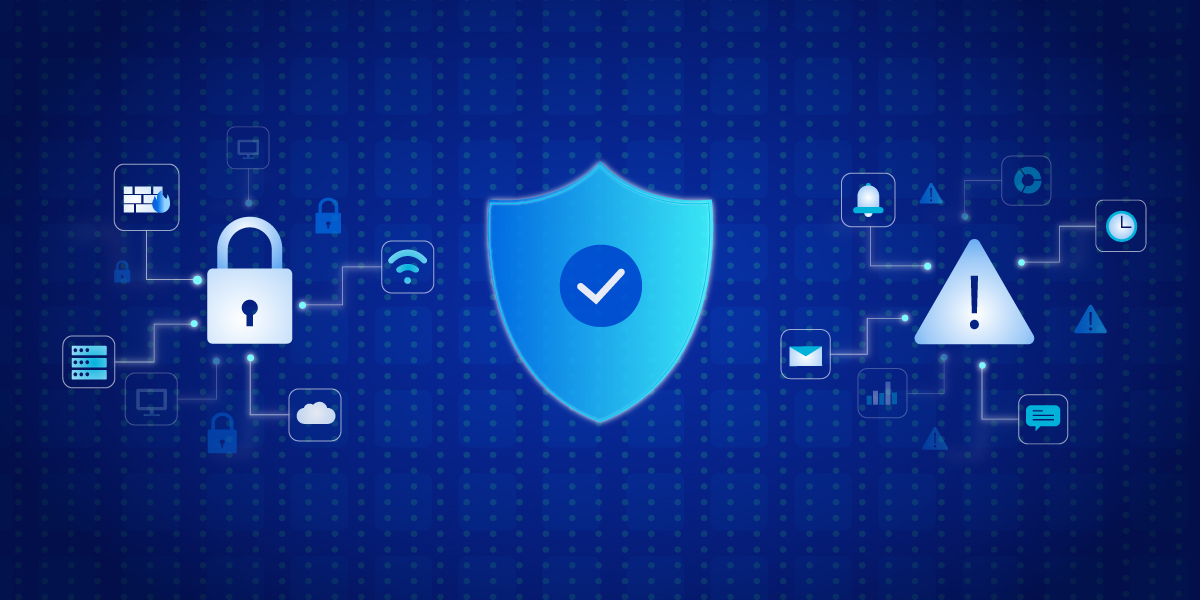 Cyber security: Proactive vs Reactive.
20 November 2021  |  Laurent Guyot
We are all exposed to cyber crime and not a day passes without hearing of a data breach from companies of all sizes, ransom attack or phishing attempts to gain access to client details. Cyber security is therefore the number one concern of all CEO's but what techniques are there to stay a step ahead? Should we be reactive or proactive or both?
Reactive cyber security also called Detection-based security involves defending against attacks that have already happened. Reactive strategies focus on hardening a company's defences against common attacks and taking rapid action to limit the impact and damage caused by the breach. This is the most common and for certain companies, the only cyber security strategy.
Some of the reactive cyber security tactics might include firewalls, antivirus or anti-malware software , password protections , spam filters and ad blockers
It is estimated that 80% of businesses suffer a cybersecurity incident each year. It is not so much if an organisation will be breached but when they will be breached. Anti-malware software will prevent known viruses from entering your network or limit the contagion, but will only go so far as attacks become more sophisticated. For example, when using Qwil Messenger, every attachment uploaded is scanned by the latest anti-malware software before it is sent on.
However, making sure that the doors and windows are closed in addition to having an alarm system is key, and that is where Proactive Cyber security comes in.
Most intrusions happen by email, social chat (WhatsApp), or text. These are the "open doors" to company networks or your account details. You only need one click, a few details and the network is compromised. That is why we designed Qwil Messenger as an invitation only platform with centralised security controls making sure everyone is who they say they are. You can't impersonate a bank or an individual on Qwil.
We don't stop there, as security is not only the product we deploy to our customers but has to be core to the way our own organisation is managed.
Prevention remains the best defence. It is about locating and correcting the system's potential vulnerabilities before they can be exploited by criminals. We host our solution with the best cloud providers benefiting from the highest level of security. We perform penetration testing of all our software (ethical hacking). In addition, our staff are trained in security prevention and our business meets the ISO 27001 and Cyber Essentials Plus standards annually.
If you would like to find out more about our security, read our security whitepaper here .